Dawn D'Amico is a psychotherapist, author, and educator. Her keynote speaking appearances and seminars, continuing education credits, and private psychotherapy are provided internationally. Her speciality is trauma. Locally, she is a preferred provider for Waukesha County Social Services, family court, and juvenile court.
Dawn has been working in the area of trauma for over 25 years. Her first book, 101 Mindful Arts-Based Activities to Get Children and Adolescents Talking, was reviewed by Harvard Medical School, the University of Chicago, (her alma mater), and the Wisconsin Medical College. Her second book and companion workbook is entitled Trauma and Well-Being Among Legal Professionals, is now available.
Dawn D'Amico's work has taken her all over the world including to Tanzania, Africa where she worked at Haydon Lutheran Hospital and Hayden Orphanage where she worked with 60 children under the age of 6 who were orphans due to AIDS. Dawn has also taught at the graduate clinical level in the University of Wisconsin System as well as at Delhi University, New Delhi, India. Dawn has received the Distinguished Service Award from the University of Wisconsin- Madison and a letter of commendation from the State Governor.
She has served as a keynote speaker at many events including the Keynote Speaker for the Chief Judges Conference for the State of Wisconsin on Trauma and Mental Health, the Wisconsin Supreme Court, and Canadian Lawyers and Mental Health Association among others. She has also presented at the TATA Institute for Social Sciences, Mumbai, India. She has taught continuing education for lawyers on trauma and alcohol and other drug issues.
Dawn graduated from the University of Wisconsin, the University of Chicago, the Newburgh Theological Seminary, and is a Certified Family Court Mediator.
Areas of Expertise:
Primary Trauma, Secondary Trauma, and Generational Trauma and the myriad of mental health issues that accompany trauma.
Speaking Events
Key Note Speaker: Legal Professionals Mental Health Symposium for the Mental Health Foundation of Australia – October 2021
Key Note Speaker: Lawyers as Collaborative Leaders – Australia – Feb 2021
Key Note Speaker: The State Of Wisconsin Chief Judges Conference 2021- Secondary Trauma And Mental Health
Key Note Speaker: Wisconsin Supreme Court 2017– Trauma And Mental Health
Key Note Speaker: Wisconsin Family Law Conference 2017
Key Note Speaker: Continuing Legal Education, Trauma Training December 2016 Guardian Ad Litem Waukesha County, Wi
Key Note Speaker: Continuing Legal Education, Marijuana And Heroin CLE Training 2014 Waukesha County Family Court Lawyers
Key Note Speaker: Lake Country Parents And Educators Coalition, Education About Drug Use 2013
Speaker: Tata Institute Of Social Sciences; Mumbai India
Awards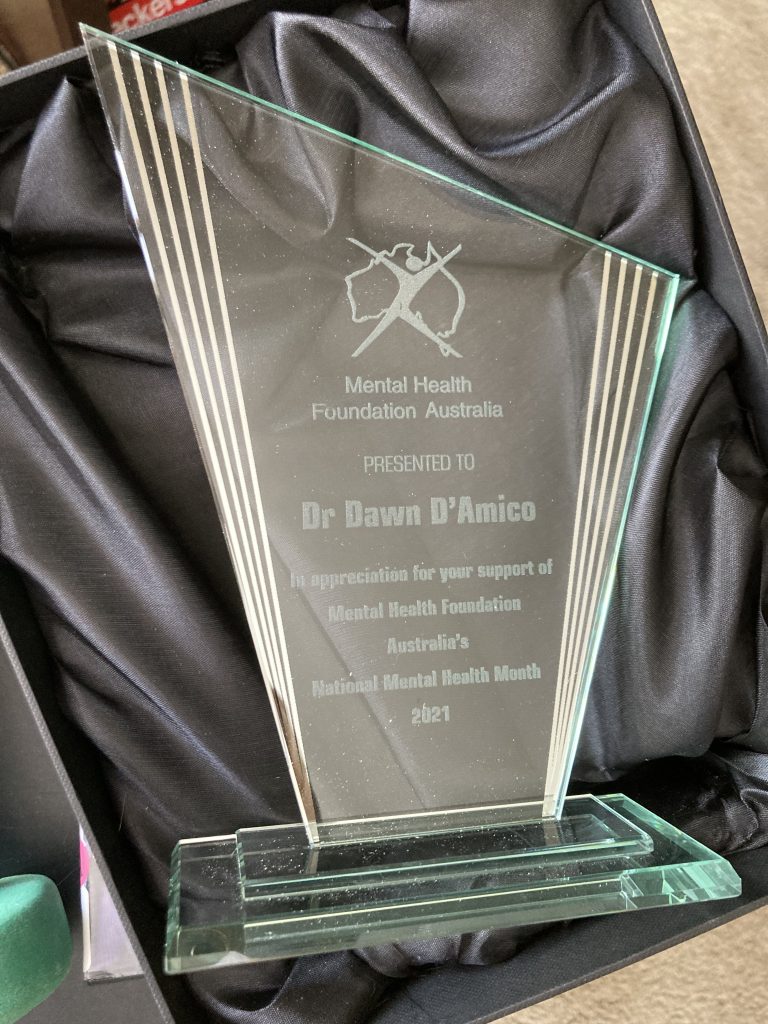 Appreciation Award Mental Health Foundation, Australia
Distinguished Service Award University Of Wisconsin Madison and the Dane County Department of Health and Human Services, WI
Awarded Special International Lectureship Delhi University, New Delhi, India
Community Engagement
Mental Health Institute Of European Legal Professionals Advisory Committee
University of Chicago Alumni Volunteer
State of Wisconsin Chief Judges Subcommittee on Juror Well-being
Continuing Legal Education
The Canadian Criminal Lawyers Association – Feb 2021
The Canadian Mental Health Association – June 2019
The Waukesha County Guardian Ad Litem seminar – 2018
The State of Wisconsin Family Law Conference – 2017
Additional Community Education
Conference International Rescue Association/Chi Mai University
International Leadership Institute Presentation Children And Families And Storytelling, The Selective Use Of Elements Of The Narrative Model
Cook County Commission On Women's Issues Lecture Girls At Risk With Disabilities Not Visible To The Naked Eye
City Of Chicago Housing Authority Photo Document: Funded By University Of Wisconsin System